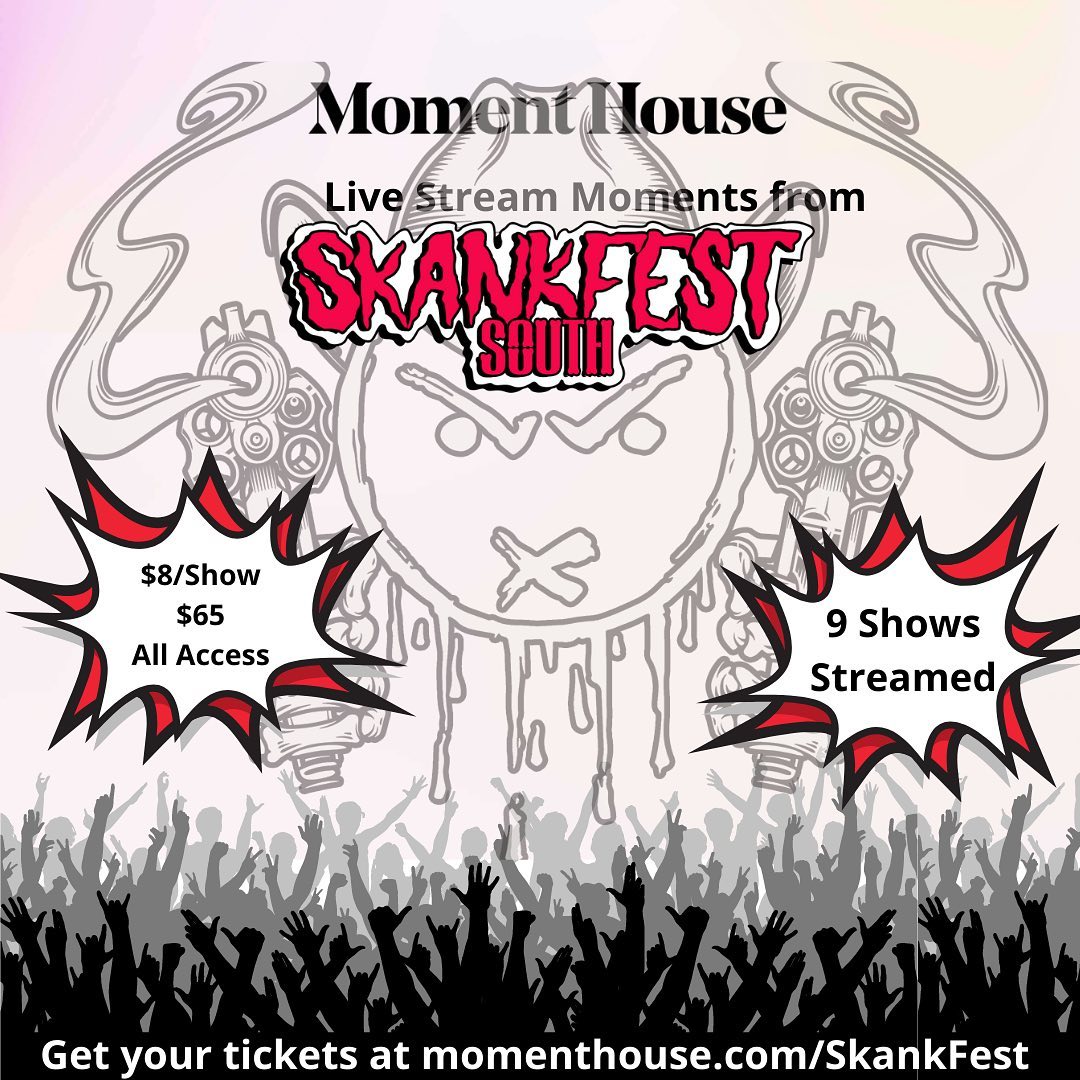 For the first time ever Skankfest is going Live!
Couldn't get tickets? Have plans festival weekend and can't make it? We got you!
MomentHouse is bringing Skankfest right to your computer. 9 Shows Live Streamed over 3 Days for $65 (or $8/show) until Nov. 5th!
Once the fest starts, prices go up, so grab your tickets now at www.MomentHouse.com/Skankfest!