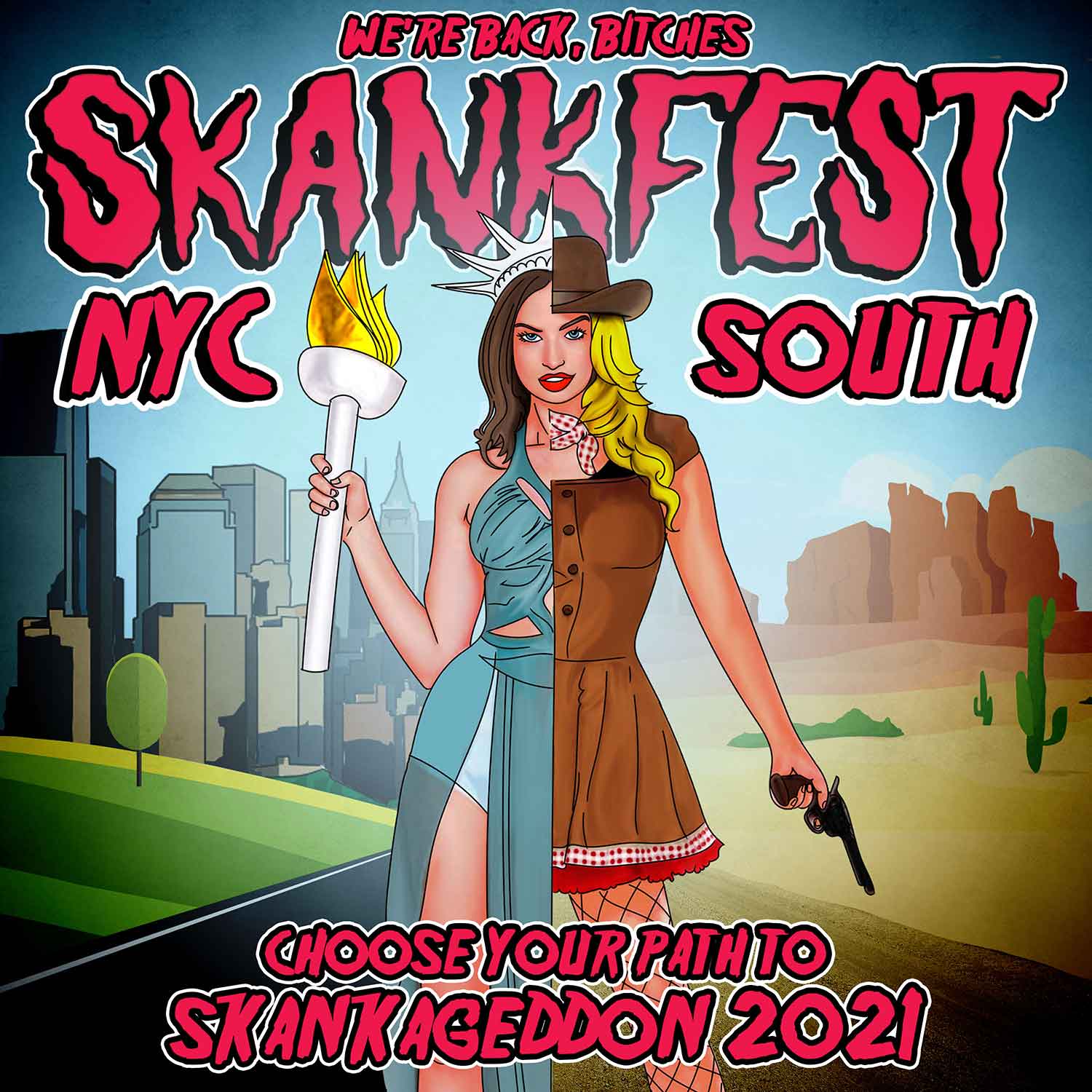 Dear Skankfest South Badgeholders,
After holding out as long as possible, we have decided that we cannot safely and confidently hold our event in March of this year. We have decided to postpone Skankfest South & our new trip to the Wild West will be Friday, November 5th to Sunday, November 7th, 2021 with a kick off party on Thursday, November 4th! This should give everyone enough time to change their travel plans and we are hoping with the direction of the vaccination we will be able to hold the event stress-free. We have expanded the kick off party to The Secret Group and we're planning some massive shows for Thursday night. Anyone that has already purchased tickets will have access to the kick off party! It's like another half day of Skankfest!
So what happens next? If you'd like to transfer your ticket to Skankfest South, November 5th through 7th, 2021, you simply do nothing. Your ticket will be honored and you can pick up your badge as normal at will call with your ID. If Skankfest South's new dates don't work for you, we are planning  to hold a 4th of July Skankfest Weekend in New York City, & you are welcome to transfer your ticket to that event as well. If we are unable to hold the event in July, you would be able to either transfer back to Skankfest South in November or hold your ticket for the New York event when it does happen.
All the major airlines, Airbnb, hotels and rental car companies are still honoring changes and or refunds with no attached fees. We know this has been quite the ordeal and we appreciate you all hanging in there with us.
If you have any questions or concerns, hit us up and we will get back to you ASAP! We can't say enough that you are the best fucking fans in the world and we appreciate your ongoing patience as we deal with this mess.
Stay safe and healthy out there!
Sincerely,
Rebecca A. Trent
Christine M. Evans
Luis J. Gomez