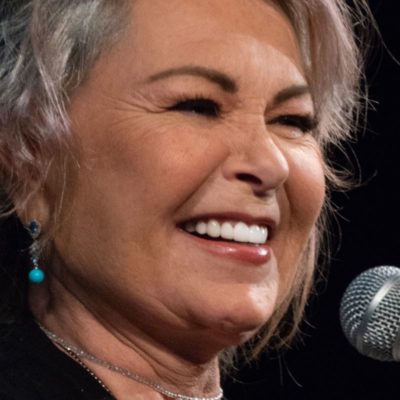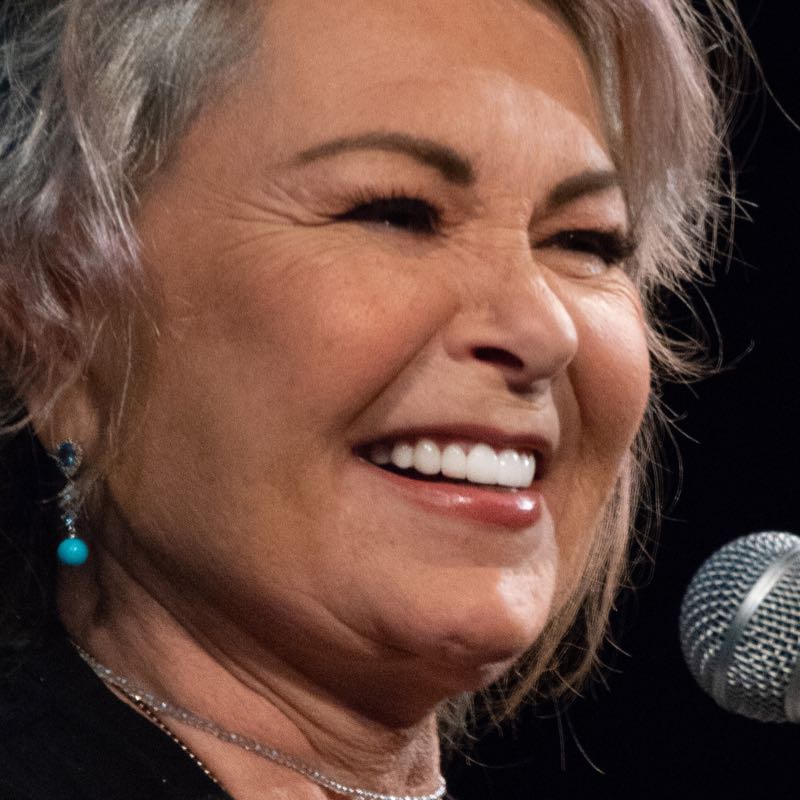 Roseanne Barr
Comedy superstar, award-winning actress, best-selling author, 2012 presidential candidate and the original domestic goddess, Roseanne Barr, continues to amaze. After nine years, 224 episodes, four Emmy® Awards and countless other accolades, she single-handedly re-landscaped the medium of situational comedy forever. Her creation and stark portrayal of Roseanne Conner and the Conner family on ABC's "Roseanne" has been hailed as "the most groundbreaking kitchen-sink sitcom since 'All in the Family,'" (Entertainment Weekly) adding, "she's the funniest disturber of peace that we have."
She began her career as a stand-up comedian, turning her experiences as a wife and mother into a hilarious comedy act that audiences couldn't resist. She subsequently produced and starred on her own hit sitcom, "Roseanne," which ran for nine seasons and averaged a staggering 30 million viewers each week. The role earned Barr an Emmy Award, a Golden Globe® Award, the prestigious Peabody Award, a Kids' Choice Award and multiple American Comedy Awards.
In 2014, Barr became the center judge on NBC's long-running series, "Last Comic Standing," produced by Wanda Sykes. Barr is also the subject of a new documentary that chronicles her 2012 presidential campaign, "ROSEANNE FOR PRESIDENT!" Directed by longtime Michael Moore collaborator, Eric Weinrib, the film says big things about how the system works by highlighting how it actually doesn't and poking vicious fun at big party politics along the way.
In recent years, the Salt Lake City native has guest starred on a variety of shows including "The Office," "Portlandia" and "The Millers." In January 2015, Barr returned to her sitcom roots when she appeared on ABC's hit sitcom "Cristela," which earned the show its highest rating of the season. Barr also had her own talk show, "The Roseanne Show," which earned her a Daytime Emmy Award nomination for Outstanding Talk Show Host. Her big screen credits include "She Devil," "Freddy's Dead," "Blue in the Face" and "Meet Wally Sparks." She has also voiced characters in "Look Who's Talking Too" and "Home on the Range." She has written three books: "Roseanne: My Life as a Woman," "My Lives" and, most recently, "Roseannearchy: Dispatches from the Nut Farm."
At Full Moon and High Tide Studio (FMHT), Barr's family-run production company, she is currently spearheading numerous projects. The studio produced her first DVD for children, titled "Rockin' with Roseanne: Calling All Kids!," which was inspired by Barr's grandchildren. FMHT has produced original programming for VH1, in addition to her fourth HBO comedy special, "Roseanne Barr: Blonde and Bitchin,'" and videos for Barr's YouTube channel.
A titan in the world of stand-up comedy, Barr returned to her love of live performance, touring select cities around the country and abroad. In addition to making people laugh, she continues to be a "voice for the voiceless." Whether it be fighting the BDS movement in Israel, thwarting GMO efforts on the Big Island in Hawaii, aiding the Native American families of Pine Ridge or advocating for the legalization of marijuana, her activism is unwavering.
And in 2018, "Roseanne," the timeless sitcom that broke new ground in its original run, returned to ABC to record-breaking ratings. With the inimitable Roseanne at its epicenter, fresh stories that tackled today's issues and even more laughs from a brilliant cast and crew that haven't missed a beat, audiences old and new celebrated the homecoming of America's favorite working-class family. Dedicated Roseanne fans continue to enjoy the original 9 seasons on various cable outlets.
For more information and frequently updated content, fans can find Roseanne at the following:
Website: roseanneworld.com
Twitter: @TheRealRoseanne
Instagram: @OfficialRoseanneBarr