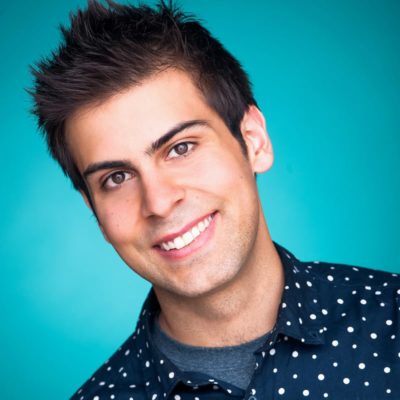 Robbie Goodwin
Robbie Goodwin is a New York based stand up comedian, actor, and writer.
Robbie started his stand up career in 2010 in the San Francisco and Boston scenes. Since then, he has performed all over Los Angeles from the Comedy Store to the Nerdist Showroom. You may have recently seen him on Funny or Die's Stand Up For Sit In (which got over 200,00 views and was covered by Variety) and Schtick or Treat on NBC's SeeSo. He recently wrote sketches for the 2017 CBS Diversity Showcase before relocating to New York.
Robbie has also appeared on programs like the iTunes top 50 Podcast The Todd Glass Show and Maria Menunous' Afterbuzz TV. While in Boston and co-wrote/starred in THE HUMAN CENTIPEDE: THE MUSICAL (featured on Entertainment Weekly, Nerdist, The Onion's AV Club, Vulture, and IFC) with his sketch group Chocolate Cake City.
Robbie loves food, movies, live music, and doing Mark Wahlberg Impressions.