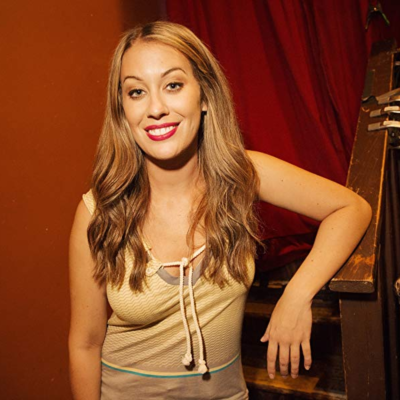 Krystyna Hutchinson
KRYSTYNA HUTCHINSON is an internationally touring stand-up comedian, actress and writer living in New York City. She is the co-host of the critically acclaimed GUYS WE F*CKED: The Anti Slut-Shaming Podcast with her comedy partner, Corinne Fisher. Together, the duo has appeared in every major magazine and online publication as well as CNN, NBC and the TEDx Stage. Their much anticipated series, The Dumb Bitch Woo Woo Hour premiers on their youtube channel Fall 2021.
Krystyna has appeared on Netflix's Master of None, TRUTV's Laff Tracks and told the tale of finding her then-boyfriend's porn star ex-girlfriend's butthole fleshlight in his office while their apartment was flooding during Hurricane Sandy. It was a hoot!
Her award-winning short film, DWELL, which she wrote and starred in, is now available to watch online for free. Krystyna is currently in the process of raising funds for her next short film, THE TOWER – a 10-minute psychological thriller about the nervous system and CPTSD.